Install Gutter Guards on Your Fairfield County Home – Here Are Seven Reasons Why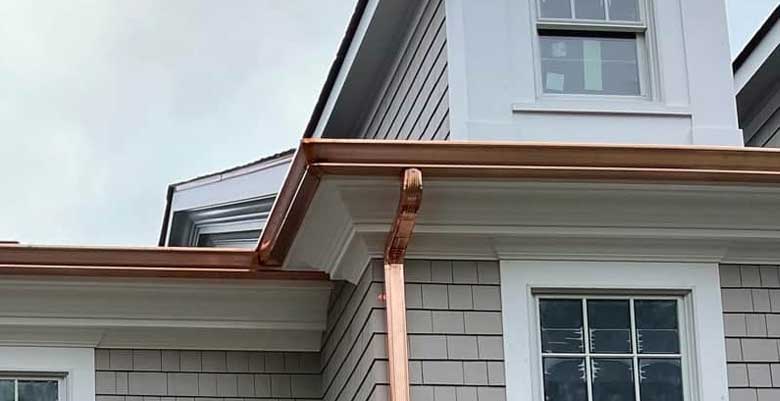 Gutter guards, Are They Necessary? 
When it comes to any home improvement or maintenance decision, educating yourself on the benefits and drawbacks before investing is important. It's important to note that gutter guards aren't a one-size-fits-all solution and may not be necessary for every home.
For example, in areas with a low density of trees, gutter guards may not be needed as there is less debris to worry about. Additionally, certain types of gutter guards may not work well in areas with heavy rainfall, as they can become overwhelmed and clogged.On the other hand, for homes in areas with high tree density or frequent storms, like many neighborhoods here in Fairfield County, gutter guards can be a worthwhile investment as they can save you time and money on gutter maintenance and potential water damage repairs. It's essential to carefully consider your home's unique needs and consult with a professional before deciding whether or not to install gutter guards.
Here are seven reasons why you should consider gutter guards a good investment in the care of your home.
01. Pest control
Your gutter is a very appealing potential home for birds and critters. Not allowing them access in the first place also avoids the inevitable standing water that also attracts insects.
02. Preventive care
Though your gutters will need some upkeep and maintenance over time, gutter guards will vastly reduce the number of and frequency of gutter cleanings.
03. Home protection
Gutter guards block debris from entering your gutter system and keep them free-flowing for rainwater. Clear gutters allow water to flow through your gutter guards and into your gutters and downspouts. With gutter guards on, you can avoid leaks inside your home and damage to your foundation by helping to ensure water is properly directed.
04. Minimizing the risk of mold and mildew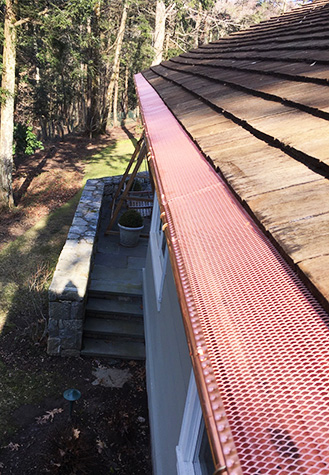 When combined with the rainwater, the natural material that gathers in your gutters can harbor mold spores that then overflow to your roof or siding. This is bad for your health and the health of your home.
05. Work with what you have
You most likely will not have to purchase new gutters in the process; rather, have the guards installed on your existing gutters for a nice cost savings.
06. Curb appeal
You can improve your home's curb appeal with a cleaner, fresher appearance when you prevent material from growing up and out of your gutters.
07. Avoiding a possible fall
The process of cleaning out the gutters can be risky, even dangerous. Falling off an unstable ladder or trying to keep your footing on shingles that are slippery from mold can happen quickly and be devastating. In addition, the exposure to decaying material that has gathered in your gutters is a further health risk.
Our gutter experts can thoroughly explain the pros and cons of gutter guards to you and your family. We know what options are available and which gutter guards will work best for any given gutter system and situation.
I am asked often if I have gutter guards on my home, and the answer is a resounding yes.